Retail Security Guards require specific training as specified by the SIA and ALL Genesis Executive Security Retail Security Guards have the necessary knowledge and experience to work in any area of Retail Security, from Shopping Centres, to Retail Parks,  to individual stores.
Our staff are well versed in the situations likely to arise within this line of work and in the methods of dealing with these situations – within the parameters of the Law.  Our staff are trained to identify theft threats without making your genuine customers feel uncomfortable.  Our staff has vast knowledge and training in:
Civil & Criminal law
Recognizing & Avoiding Conflict
Fire Awareness
Customer Care
Access Control
Health & Safety
Alarms & Surveillance Searching
Having Genesis Executive Security staff at your retail premises will ensure that theft will decrease and ongoing surveillance will take place, including in any "Employee Only" areas of the store.  Employee theft can occur regularly at any retail establishment but our experienced staff can ensure this is reduced by tightening up your access control and can conduct staff searches randomly or periodically, should you wish
Our services include:
Loss Prevention Officers
CCTV Monitor Staff
Customer Service Personnel
First Aid Responders
In-Store Detectives.
Our staff are encouraged to excel in their positions and as a result are well motivated, not just to deliver service excellence but also to establish an association with OUR clients and ultimately YOURS.  Therefore all our staff employed to protect your premises and its staff, must also be able to communicate to clients and act as ambassadors by enhancing the retail experience for shoppers, thereby hopefully attracting regular and new visitors.
Our 24-Hour Control centre monitors all work on a daily basis and we can arrange a tailored security service for you at very short notice, with high calibre Door Supervisors.
Call us Now on 020 8653 9900 for a free Consultation and Quotation or fill in our web Enquiry Form.
Mobile Patrol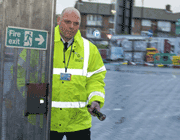 Security Guards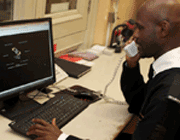 Key Holding – Alarm Response
Canine/Dog Section